Convert your IBMi spools (AS/400) to PDF easily and securely
Increase productivity without having to modify your existing applications by automating spool management.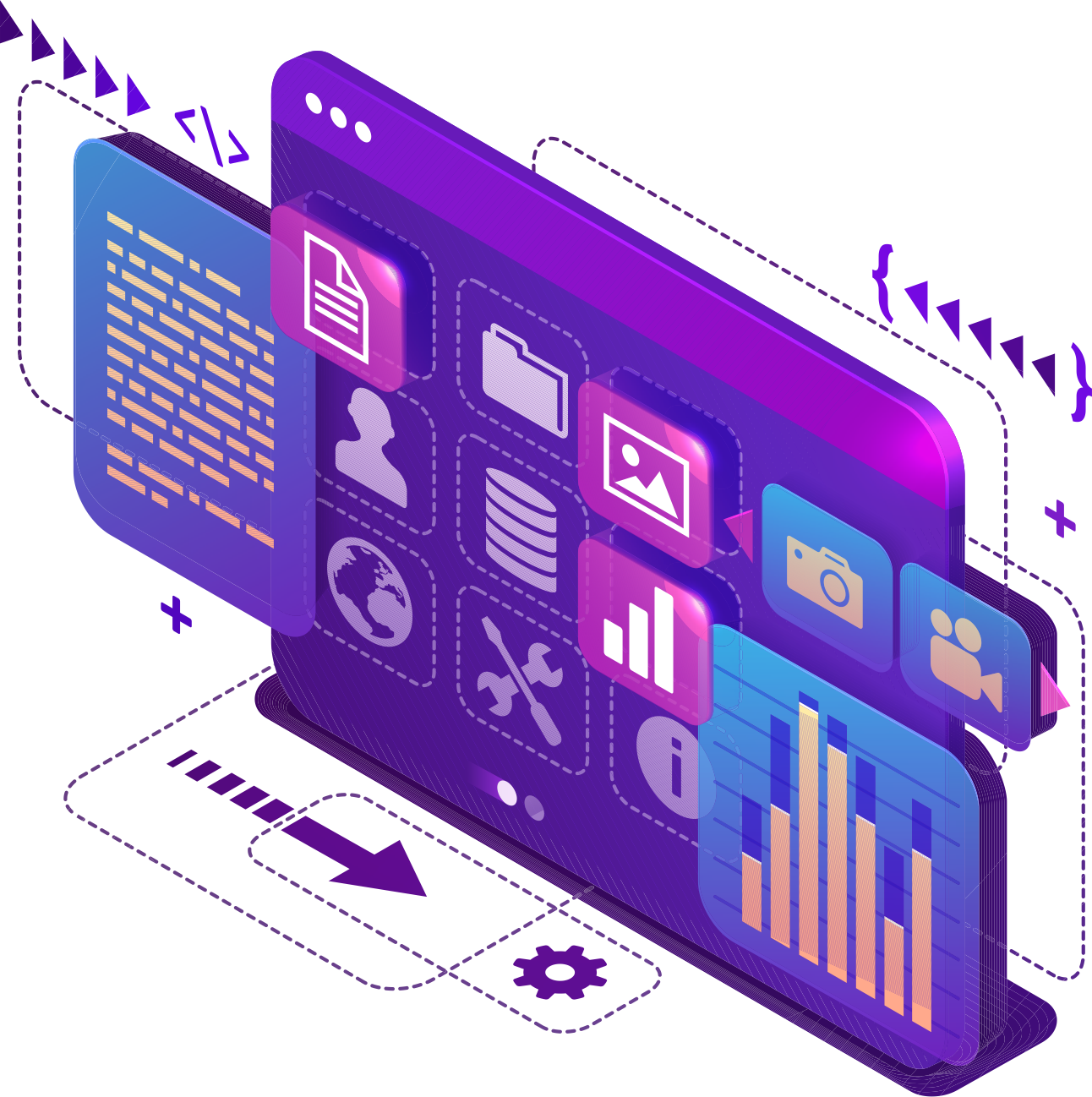 Traditional spools generated on IBM i (AS/400) :
enter the modern era
PHL Spool converts SCS spools to PDF format, adding a graphic background and reverse side. By the way, keyword indexing enables these spools to be integrated into a true Electronic Document Management (EDM) system. It also features a graphical user interface, enabling end-users to manage their spools themselves in a very simple way.
PHL Spool, native AS/400 solution based on PHP
As standard, Power Spool is based on Zend's PHP engine (ZendCore in OS/400 V5R3 and Zend Server beyond). It is fully integrated with IBM i (AS/400) and requires no additional front-end server.
The latest version can run on a microcomputer (under Windows). It can therefore access OS/400 versions prior to V5R3.
Automatic PDF conversion
When automatically generating PDFs from spools, the following operations can be performed:
Use a spool to obtain a single file in PDF format
Use a spool to obtain several PDFs (one for each invoice in a spool, for example).
Use several spools to be aggregated into a single PDF to cover all scenarios.
PDFs can be saved locally, on the IBM i's IFS, or on a remote server (Windows, Linux, Macintosh, etc.).
Graphic background
Each type of spool file can be associated with a graphic background. This page background is a file in PDF format that will contain logos, frames, colored areas in the background, according to your choicean…. It is possible to define a reverse side (e.g. General Sales Conditions) which was not included in the spool file.
The background can be made condition-dependent (interesting for a country-dependent background, or in the case of multi-company billing).
Graphic layout
When converted to PDF, the spool can be formatted to generate a PDF with impeccable graphic quality:
Choice of fonts (including size)
Spool information can be moved and formatted (font, size, color), so that the invoice number is clearly visible, for example. This move can be applied to single fields or complete columns (for example, to frame the columns of an invoice).
Deleting unnecessary lines
Create barcodes from spool data, place them wherever you like, rotate them…
Conditional formatting of spool information (e.g. if the amount is negative, the data is displayed in bold red)
Printing on plain paper
The PDF generated is of excellent quality: thanks to page backgrounds, there's no need to print on letterhead.
There's even an option to send PDFs directly to a router for printing, folding, inserting and postage at a preferential rate.
EDM
PHL Spool integrates a true spool-based EDM. The spool zones containing the keywords to be indexed (customer account, employee number, invoice number, incident identifier, etc.) are defined on the basis of row, column and length information.
The number of indexes is unlimited. The conversion date is systematically retained. During processing, this data is integrated into DB2/400. Given the robustness of DB2/400, several hundred thousand or even millions of spools can be processed per year.
These parameters can be searched via a web interface. Documents matching these search criteria can be consulted, deleted, e-mailed…
Starting with OS/400 V7R1, PHL Spool offers full-text indexing for your spools, PDF files and any documents you may place in certain IFS directories! In this way, you'll be able to easily find everything about a customer, such as spools, archived PDFs, Word and Excel files, etc., stored in the IFS.
Exemplary safety
Access to spools and archived documents is protected by a login and password. By default, this is the user profile for system i. When PDFs are placed in the IFS, OS/400 security manages access. All you need to do is set up folder security correctly, so that everyone can only see the documents they are authorized to see.
Simplified automation
Spool processing (conversion to PDF, indexing) can be automated from the OS/400 scheduler. It is triggered at regular times to process all waiting spools.
customizable user interface
Each authorized user can apply a background to a spool page on demand, and convert it to PDF format. It displays a list of spools according to its selection criteria, and right-clicks to select the format to be applied (font, background, reverse, etc.). To simplify the user's work, this format has already been defined by the administrator.
PHL Portail: the complete runtime environment supplied with all PHL products. It's a high-performance graphics solution that incorporates all the advances of the web and modern workstations.
For developers
The PHL Portal lets you set up programs, create users or groups of users, and assign them the necessary rights according to their responsibilities. It is secured by profile or by user group.
For users
Just like a Windows application, the PHL Soft toolbar can be customized to include the most frequently used applications and utilities. All PHL Soft programs run in the PHL portal.
Frequently asked questions
Does this apply to all types of AS/400?
PHL Soft solutions run on IBMi machines equipped with at least release V7R1 (the oldest release still supported by IBM).
Which web browsers are compatible with PHL Soft?
For developers, iE 11 is required.
On the user side, Chrome, Firefox and Edge can be used (with a few security-related restrictions).
How are PHL Soft solutions installed?
Each customer receives the complete PHL Soft solution kit. Depending on the solutions purchased (PHL Web, PHL XML, PHL Query, PHL Print or PHL Mobile), activation keys are issued to start working.
Why choose PHL Soft solutions rather than rewriting applications?
Rewriting a business application means running the risk of losing all the company's business knowledge, as these applications are generally quite old and often have little or no documentation.
How long will it take to get the new programs into production?
New programs can be implemented very quickly if you work in phases. In the first phase, the application is taken over as is thanks to a rapid one-shot conversion, identical to the 5250. In a second phase, it can be improved over time.
How much does a new program with PHL Soft cost?
The cost of a program generated by a PHL Soft solution is de facto much lower than when applications are redeveloped (it is generally considered that it takes as much time to redevelop an application as to write the initial program).
PHL Soft solutions dispense with the analysis of the existing system as a reengineering phase (unlike program rewriting): the process is therefore far less time-consuming and therefore far less costly than new development.
How are users of the generated programs managed?
The PHL Portal module enables developers and administrators to create users and manage their rights.
PHL Soft
31/35 Rue Froidevaux
75014 Paris
Tel. : 01 88 32 12 34